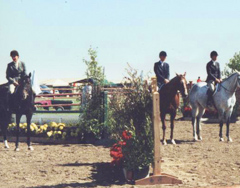 Judging Challenges & Mistakes
QUESTION: Comment on the challenges of judging a large class. How do you keep track? Have you ever made a mistake while judging? How did or would you handle it?
Our judges have been selectively chosen for their expertise, experience and excellence. We have asked our officials to share with us the task of judging – organizing the scores and cards, technical challenges and organizational techniques.
Judges' Answers to this question: